Developed by a Swiss Doctor of Dental Science in 2006, Swissdent has since stood for high quality, innovative dental cosmetics. With numerous patented ingredients and products, it is safe to say there is no other dental care like Swissdent. Swissdent's philosophy is based upon helping people to achieve whiter smiles without the negative effects of aggressive bleaching. Swissdent introduced to the world unique formulations that offer lower RDA values for a more gentle approach to cleaning and whitening teeth, with recipes containing a special combination of high-tech and natural enzymes.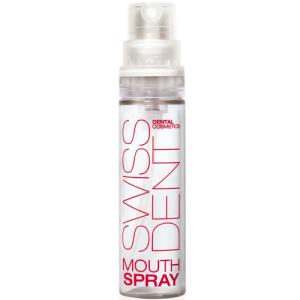 Swiss Dent Extreme Mouth Spray 7.5ml
15% off selected products
Save 15% off a selection of top brands - use code: GIFTX15. Exclusions apply.
SHOP NOW